Boost your child's self esteem & confidence
Exercise, discipline, stress relief, confidence, self defense and overall health are just some of the reasons your child should start boxing – girl or boy. Our kids classes are specially designed to teach your child the fundamentals of boxing, strength, precision, health and more. Kids walk out of our class tired, but standing tall with confidence. They can't get enough!
For Free Classes: Bring comfortable gym shoes or boxing shoes (if you have them), gym clothing, boxing gloves (if you have them), and hand wraps. Due to hygiene, we do not lend hand wraps, but they can be purchased for $10. We can supply temporary gloves for use in the free class only.

For Members – If you decide to enroll: Bring comfortable gym shoes or boxing shoes, gym clothing, boxing gloves and hand wraps. Members must have their own wraps and gloves.
*Due to COVID-19 and social distancing restrictions, kid's classes will be temporarily suspended until further notice.
Ages 6 to 10
Monday to Thursday: 5PM – 6PM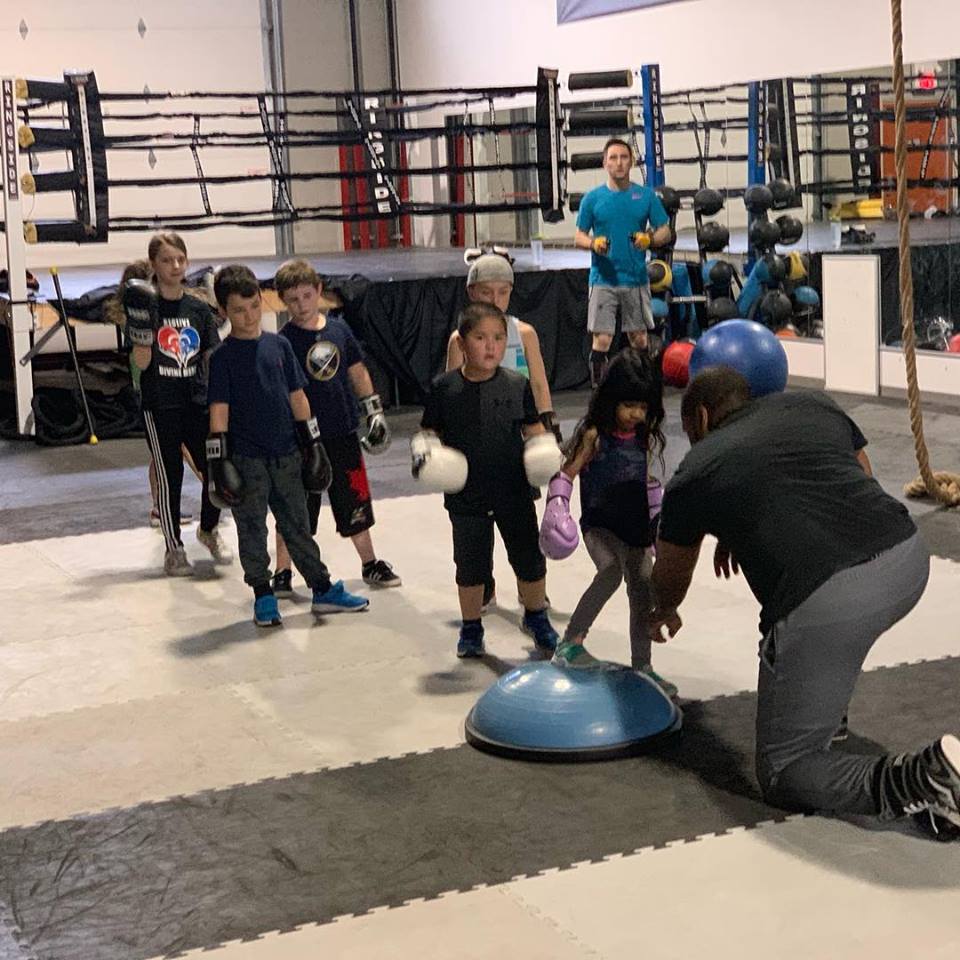 We know you won't enroll in a gym or class without knowing what to expect.

Legacy Boxing Club offers 3 free classes to use at your convenience. Come in and try out a session, or two, or three before you commit. This way you'll be 100% confident before officially joining the group.